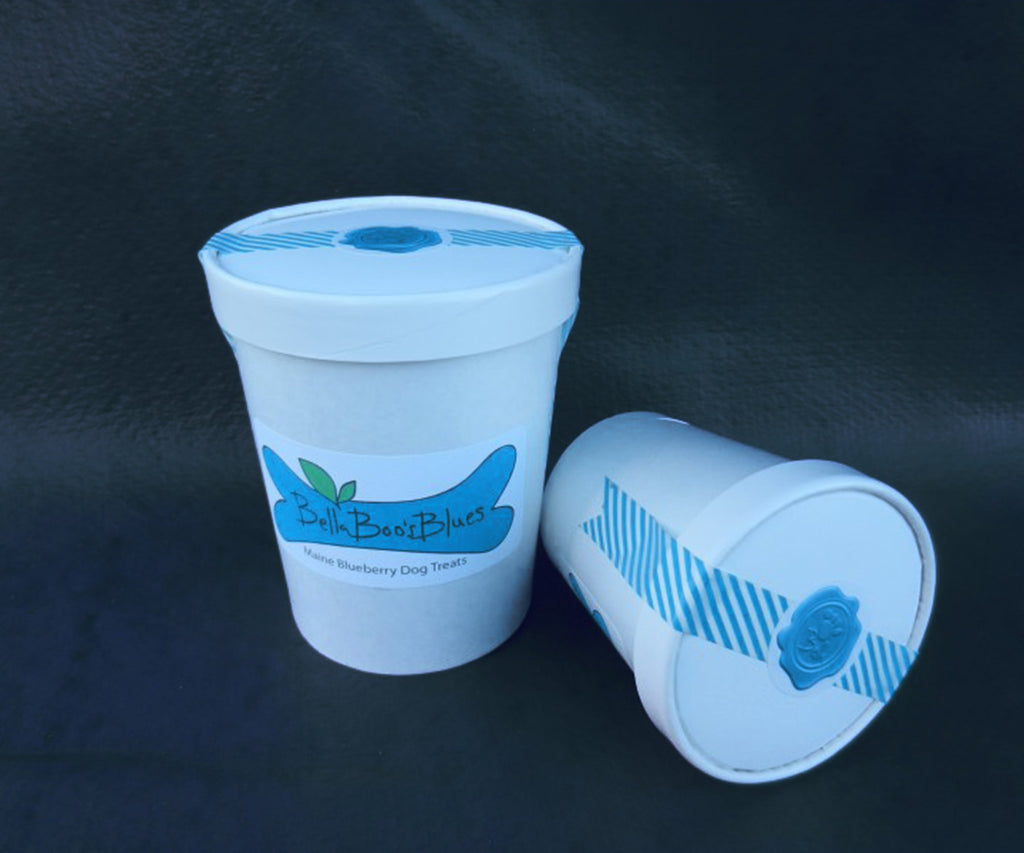 Bucket of Bones - Quart
$26.00
Bella Boo's Blues Maine Blueberry Dog Treats - Antioxidants for your dogs!!
Our new freezer and earth friendly buckets of bones are the result of our customer feedback.  Lots of you said you loved the gift box and tag style but also would like the bare bones for your every day treats.  
Each quart sized bucket of bones comes with 26 delicious dog bones
Blueberries are known for their antioxidant properties, which mean that they can protect your dogs cells against the effects of "free radicals." Free radicals can cause cancer, heart disease, and other health problems. Antioxidants which come from blueberries, can help prevent these diseases and help your dog live a healthy and happy life.
Our Maine Blueberry Bucket of Bones are freshly baked to order using our taste-tested until perfected recipe of

"Wicked Good" all-natural ingredients:

Whole wheat flour

Oatmeal

Wyman's dried wild Maine blueberries

Molasses

Vegetable Oil

Well water

Flaxseed

Cinnamon

Shipping and handling included in price